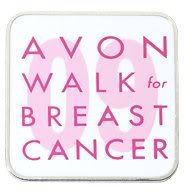 Hey friends! I will be teaching "God Blessed Texas" & "10 Step" at this event THIS Thursday June 4th! Lessons usually start at 7:30p.
Join KRTY as we team up with the Rodeo Club for a benefit for the Avon Walk for Breast Cancer!

This Fundraising concert will feature Chuck Wicks, Caitlyn & Will, Bomshel, and Aaron Watson!

All proceeds will go to the Avon Walk for Breast Cancer!

Tickets are available in advance now at the KRTY Business Offices @ 750 Story Road!

There are a limited number or tickets for $25! These limited tickets will get you munchies, a meet & greet with the artists and the concert!

Tickets are available for just the concert for $10 CASH in advance!

Tickets will also be available Night of the Show at the door for $15!

Join us for a great cause and a great time!